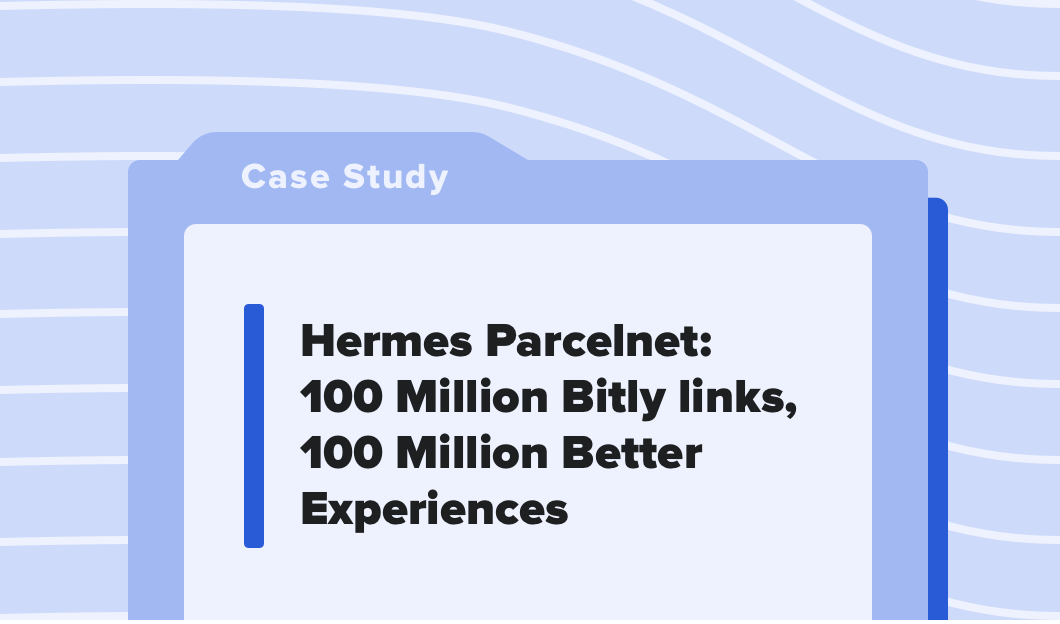 Hermes Parcelnet, the second largest package delivery service in the United Kingdom, was looking to create a simplified, easy-to-use shipment tracking experience using SMS messaging.
Leveraging Bitly's powerful API, Hermes was able to swap out long URLs for custom branded short links in SMS tracking communications. By doing this, they can now:
Deliver a more informative, branded message using Bitly links
Use Bitly links to connect directly to all shipment tracking information and services
Want to learn more? Download the full customer study to see exactly how Hermes Parcelnet leveraged Bitly to support a more consumer-friendly experience.