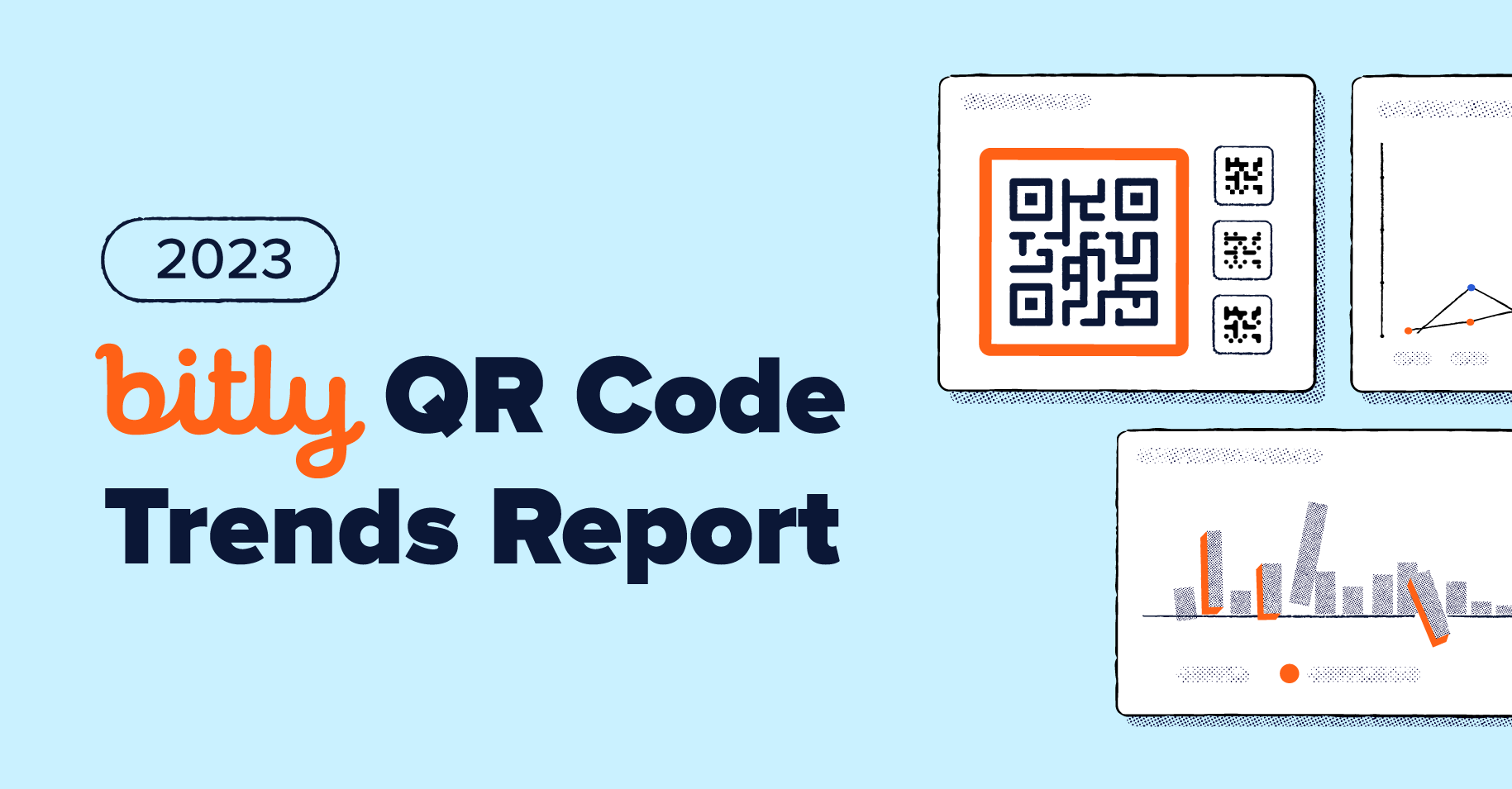 Bitly Names 2023 the Year of Discovery as Brands and Businesses Across Industries Unlock the Power of the QR Codes to Drive Customer Engagement
NEW YORK – July 18, 2023 – Bitly Inc., the world's leading Connections Platform, today released its 2023 QR Code Trends Report to provide businesses and brands with insights into how the QR Code landscape has evolved since the first half of 2022. Following a surge in adoption during the global pandemic, QR Codes have expanded across industries, changing how businesses and audiences connect through their innovative applications. From restaurants and leisure to consumer services, retail, finance, and professional services, businesses are now tapping into the ubiquity of QR Codes to engage customers more meaningfully.
The Bitly QR Code Trends Report was created by analyzing robust platform data from QR Code Generator, a Bitly product, as well as the Bitly Connections Platform, which powers more than 10 billion monthly digital connections. For this mid-year report, the company looked at the relationship between QR Code scans and creations across geographies and industries throughout the first two quarters of 2023 compared to the same period in 2022.
Key findings from this report include:
Double-digit growth in global adoption: QR Codes are being used by businesses and brands at an accelerated pace with global creations up 41% compared to 2022.
Retail and CPG industries lead growth: The Retail and Consumer Packaged Goods (CPG) industries experienced an 88% increase in QR Code creations in 2023 as global standards move away from traditional barcodes and toward 2D barcodes.
SMBs embrace QR Codes in uncertain times: Small and medium-sized businesses are leveraging technology to offer value-added services and provide seamless interactions to keep customers loyal and engaged during economic turbulence.
Immersive brand experiences emerge: Forward-thinking brands are recognizing the power of QR Codes to create engaging brand storytelling experiences, leveraging them to direct users to branded interactive content destinations.
"QR Codes have unlocked so many possibilities for businesses of all sizes when it comes to making stronger connections with their audience and customers. New and innovative QR Code use cases are continuing to emerge every day, and we're thrilled to enable our customers to create these exceptional digital experiences across the entire customer journey," said Tara Robertson, CMO at Bitly.
From showing up on the products we buy and even in our homes on our television screens, QR Codes are now a staple for connecting with audiences in 2023 and beyond.
Robertson adds, "With over 520,000 global customers, we're proud that the Bitly Connections Platform is at the forefront of this global transformation. The insights we've gathered in our 2023 QR Code Trends Report are invaluable for businesses seeking to effectively create memorable experiences throughout the second half of 2023 and beyond."
Access the 2023 Bitly QR Code Trends Report here.
About Bitly
Bitly is the world's leading connections platform, providing a way for brands and businesses to build more meaningful connections with their audiences both online and offline. As a leading global SaaS company, Bitly empowers millions of monthly active users and hundreds of thousands of customers globally to use branded links, custom QR Codes, and link-in-bio solutions as a trusted way for engaging their audience and delivering critical notifications, information, and experiences. Bitly is proud to be Certified™ by Great Place to Work®, the global authority on workplace culture and employee experience proven to deliver market-leading revenue, employee retention, and increased innovation. For more on Bitly, visit https://bitly.com/.
###
Contact
Katherine Ryan
VP Brand Marketing, Bitly
press@bitly.com