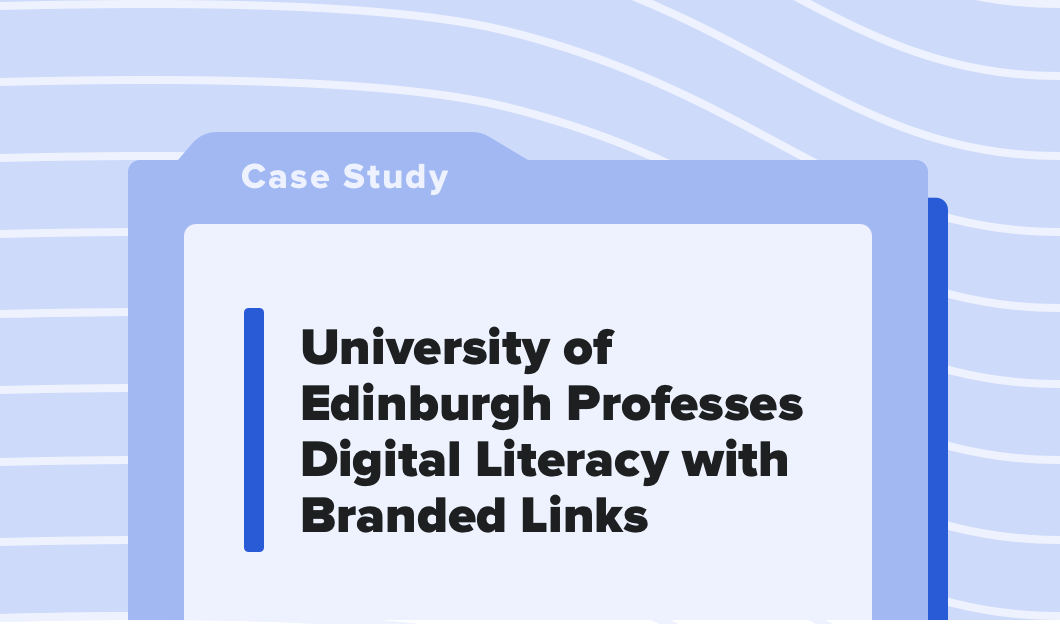 The University of Edinburgh is well-known for attracting some of the world's brightest students and faculty. With more than 54 thousand combined, it's no surprise the university hosts a large number—about 1,500—of websites in addition to its main site.
As impressive as that is, with so many sites, it would be challenging for any institution to establish and maintain a strong brand identity, let alone assure that every link shared across its channels is secure. For that reason, the University of Edinburgh turned to Bitly to streamline and brand its use of short links.
Find out how the University of Edinburgh uses Bitly to help teach its students digital literacy skills and enable its marketing team to:
Brand every touchpoint
Lessen its dependence on the IT department
Measure link engagement
Make sure to click "Download Now" to access the full story.