The Bitmarklet
A super-easy way to save & share right from your browser. Drag this button onto your browser's Bookmarks Bar and you'll be ready to go…
Don't see your Bookmarks Bar? For Safari and Firefox click your 'View' menu and then 'Show Bookmarks bar'. For Interent Explorer click your 'Tools' button, point to 'Toolbars' and click 'Favorites Bar'. It'll fit in nicely!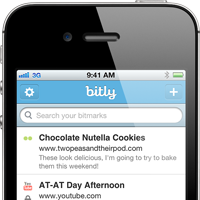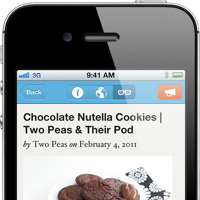 Speaking of phones...
The bitly iPhone app lets you do more with your bitmarks while on the go. Save, search, share – even read your bitmarks offline! Available on the app store

Bitly ♥'s developers
Oh hey there smarty-pants dev types. Do you like coming up with new and interesting ways to work with bitmark data?
We do too! Check out our open API on the bitly dev site.